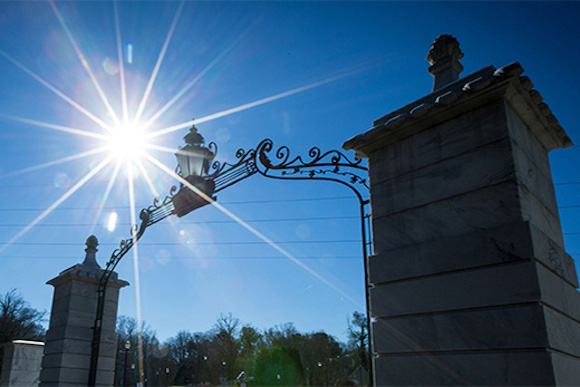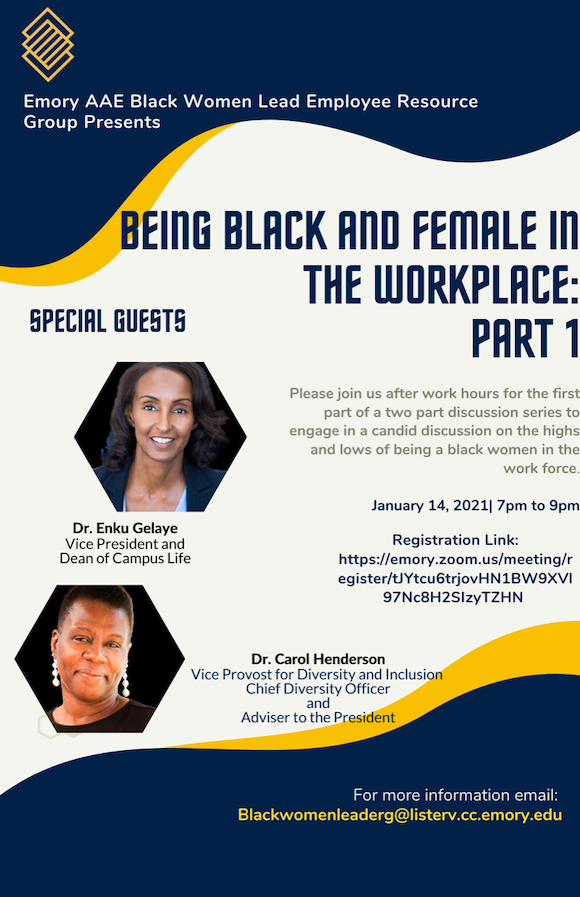 Being Black and Female in the Workplace
Join Enku Gelaye, vice president and dean of Campus Life, and Carol Henderson, vice provost for diversity and inclusion and chief diversity officer, for part 1 of a conversation on the highs and lows of being a black woman in the work force. Presented by Emory AAE Black Women Lead Resource Group. Register here for part 1, scheduled for January 14, from 7 to 9 p.m. on Zoom.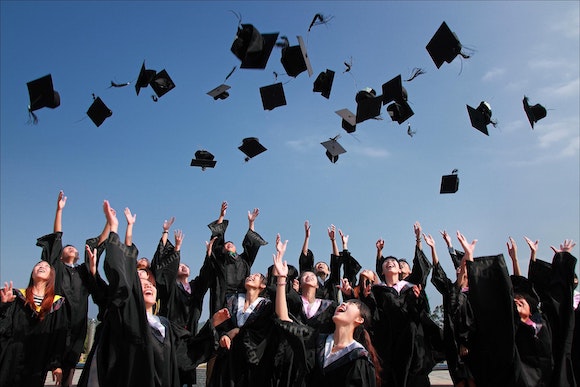 Call for nominations: Marion Luther Brittain Award 2020-2021
Emory invites nominations for the Marion Luther Brittain Award, instituted by the generous gift of the late Dr. M.L. Brittain to honor Emory students who have performed significant, meritorious, and devoted service to the university. Click here to submit your nomination before the March 1 deadline.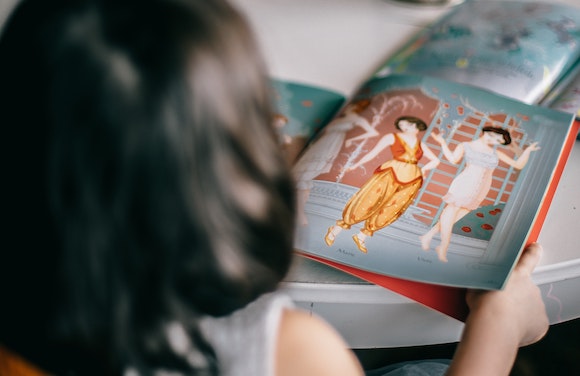 Junior Feminists Book Club is back
The Center for Women at Emory has announced that the Junior Feminists Book Club is returning and it is better than ever. Participants can now choose one of three weekly group sessions and will receive a free copy of the featured book Good Night Stories for Rebel Girls! Each session offers lively discussions, interactive games, and building new friendships. Hosted on Zoom, the club is geared toward children ages 7-10, but children who are slightly older or younger are welcome. Sessions are offered every Tuesday, Wednesday, or Friday, 3-4 p.m. beginning Jan. 12. Register at: www.tinyurl.com/EmoryJuniorFeminists.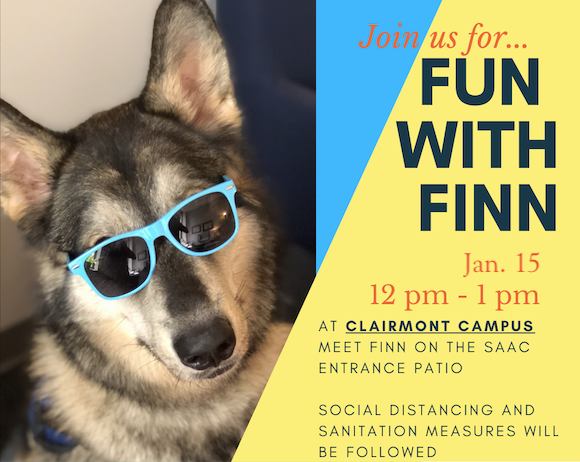 Fun with Finn this Friday: In-person program for students (rescheduled)
Students can connect with Finn, CAPS' canine outreach specialist, and his handler, Colleen Duffy, on Friday, Jan. 15, from noon to 1 p.m. at the SAAC Entrance Patio on Clairmont Campus. Note that this event was rescheduled from last Friday due to weather. Learn about other Counseling and Psychological Services events by visiting bit.ly/emorycaps or Instagram and Facebook @emorycaps.

Awards ceremony: Martin Luther King, Jr. Community Service Awards
Presented by Emory's Goizueta Business School, Rollins School of Public Health, and School of Medicine, the 2021 awards will recognize up to four individuals and/or groups from the Emory community for their response to the twin pandemics of COVID-19 and systemic racism. The virtual awards ceremony will take place on Friday, Jan. 22, from 12 to 1 p.m. Register here. Direct questions to Sarah Blake at scblake@emory.edu.
Message from Dean Douglas A. Hicks, updates on faculty and alumni, and more.