COVID-19 Community Update: Thursday, April 1
Tomorrow at 11:30 a.m., President Fenves and a panel of Emory experts will provide a community update on the COVID-19 vaccine. A recording will be posted later on the Emory Forward website under the Biweekly Community Updates section. You may submit a question in advance. Questions not answered during the event will inform updates to the COVID-19 FAQ webpage. Zoom information: https://emory.zoom.us/j/92489707549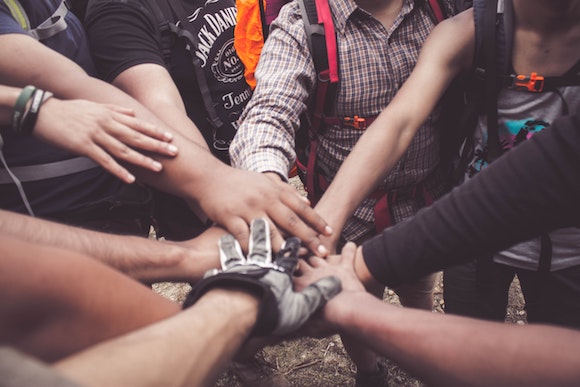 Let's Talk consultation support available for Res Life staff
Residence Life Let's Talk is an informal, free, confidential, video consultation service that allows Res Life student staff to speak with a CAPS provider and receive support. Let's Talk is not a substitute for formal counseling and is not meant for CLP-related emergencies. But it can provide short-term support and resources. Learn more or sign up.
AUDL hosts season's last Argumentative Speech Bowl tomorrow
Emory's Atlanta Urban Debate League is closing its season of virtual debate education with its second Argumentative Speech Bowl. The semester's top middle school and high school performers will deliver two to three minute speeches on US public health policy about environmental health. AUDL invites Campus Life staff and supporters to watch tomorrow, Thursday, April 1, from 4:30 to 6 p.m. Zoom link: https://emory.zoom.us/j/97697380413
Thirty Under Forty recognizes two Res Life staff members
The Pan African Network's Sawubona Awards Series recognizes individuals of African heritage in higher education. Sawubona's Thirty Under Forty Awards debut with the inaugural Class of 2021. Cedric Blatch, complex director for Alabama and Dobbs Halls, is recognized for his role in advocacy for Emory students. Tim Hussey, complex director for Woodruff Residential Center and Clifton Towers, earns kudos for mentoring students. Learn more.
Emory Athletics: Senior Spotlight
Sofia Beltran is a women's track and field athlete and a biology major on the premed track. In 8th grade, planning to condition for tennis, she joined a track and field team and fell in love with that sport. Katie Chang is a women's tennis player and a finance and real estate major. She was 9 years old when she first played tennis, following in the footsteps of her dad and uncle, who were very successful tennis players "back in the day." Liam Fost is a men's track and field athlete majoring in biology with a philosophy minor. He likes to sing showtunes and warns anyone road-tripping with him to bring earplugs.