Scott Rausch receives Friends of Oxford Award
Oxford College presented its Friends of Oxford Award for 2020 to Scott Rausch, director of Residence Life for Campus Life. "Recipients of [this] award show a commitment to working closely with multiple people on the Oxford campus," wrote Travis D. Culver, Oxford's associate dean of admission. "They remain mindful of the Oxford mission and needs when conducting work and include Oxford when making plans."
CAPS announces summer offerings
In addition to one-to-one therapy services, CAPS will offer the following virtual workshops and group therapy sessions beginning in June. For more detail, including dates and times, visit bit.ly/emorycaps.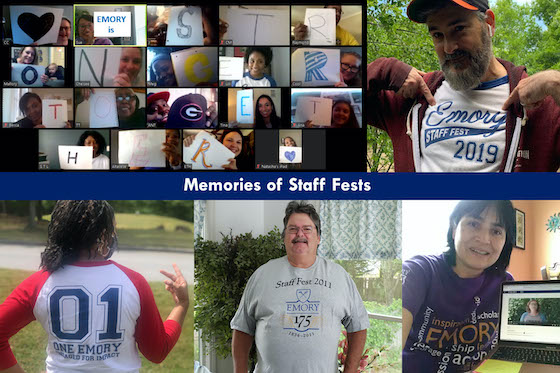 Staff Fest 2020 finds success online
Staff Fest on May 15 looked entirely different this year because of the online format, but the spirit and the theme, "Stronger Together," were clearly evident. See photos and read the recap, including trivia and fun run/walk winners.