Message from David Clark, Associate VP of Campus Life: Five key facts about fall move-in
Move-in will be August 13-17, with most first-year students moving in August 13-15.

All students will funnel to four locations for COVID-19 testing before move-in.

Students with positive tests will be isolated for 14 days at Emory Conference Center Hotel before moving into their on-campus assignment.

Due to health and safety issues, only one person will be allowed to help each student move into their hall. Professional movers will be available to assist.

Campus Life volunteers will not be used needed this year for move-in due to the pandemic. However, volunteers are needed at COVID-19 testing sites.

Call for volunteers: COVID-19 testing sites
You can play an important role in welcoming students and their families to the Emory community by volunteering at a university testing site. They will receive Personal Protective Equipment, food, snacks, and water for each shift. You will assist test site ambassadors by distributing safety welcome kits, answering questions, and ensuring the safety and comfort of testing site visitors. All sites will follow all COVID-19 safety protocols. Testing will be conducted by Peachtree Immediate Care and take place August 1-18. Click here to volunteer or here for more information.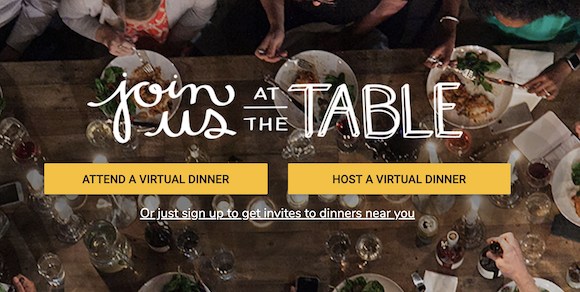 Be brave enough to start a conversation that matters
Civic Dinners is the platform that brings people together to have conversations that matter. With the help of technology, the initiative creates powerful conversations that inspire positive social change. By providing a simple framework for conversations that matter, anyone, anywhere, can use Civic Dinners as a tool for organizing and action.