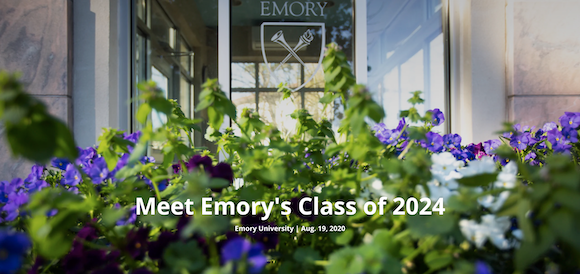 United against COVID-19: Emory's new public health campaign
The university is launching a new public health campaign: For You. For Us. For Emory. As fall semester gets underway, Emory is reminding students, faculty, and staff that we each play a vital role in staying healthy and protecting our community from COVID. Bright magenta signs on campus this week read: "Save a Life. Wear a Mask." "Do Your Part to Keep Emory Safe." "On Campus or Off. We're in This Together." Social and digital media messaging also begins this week. Please share these messages. Help remind us all to "Keep COVID Off Campus, So We Can Stay On Campus." For Zoom backgrounds that you can use to support this campaign, click here.
The ESC has been nominated for awards in two categories with Unique Venues, "a marketing and membership organization committed to bringing together one-of-a-kind event venues with meeting planners who are ready for something new." The ESC is competing in two categories – Best Large-Market Venue and Best Earth-Friendly Venue. You can vote in both by clicking here. Then share the link with colleagues and friends.
Faculty and staff mentors recruited as LEAD Emory mentors
Faculty and staff are invited to mentor student participants in LEAD Emory. Managed by Student, Involvement, Leadership, and Transitions (SILT), the program engages students in curricular and co-curricular experiences to challenge perspectives, encourage self-reflection, and promote positive change. Activities will be conducted virtually. To learn more, visit SILT's website. To mentor, complete this form. SILT is also recruiting students for LEAD Emory; for more information, contact Rachel Bensink.
Barkley Forum to co-host intercollegiate dialogue on Confederate monuments
Emory's Barkley Forum for Debate, Deliberation, and Dialogue is partnering with Vanderbilt University and the National Center for Civil and Human Rights to present Intercollegiate Advocacy and Dialogue Competition: An Exploration of Confederate Memorialization in the Southern United States. The competition, which unfolds over three dates in October, provides an opportunity for students to explore the history of Confederate monuments and their influence on contemporary social and political culture such as race relations, cultural identity, and policy formulation. Learn more.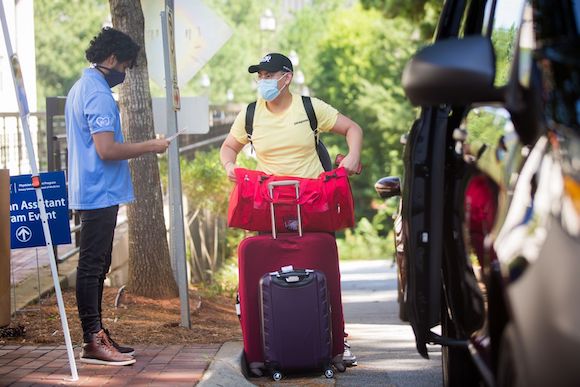 Professional development
Webinar this Saturday on surviving COVID-19: Healthy and Undefeated
Black, Indigenous, and Latinx minority groups have been hit hardest by the coronavirus. Emory physicians Harold Moore and Janelle Holder will participate in this virtual forum hosted by NAACP DeKalb County. Medical experts will discuss how to survive during COVID-19 and beyond by sharing information on health facts, nutritional guides, fitness techniques, and ways to change health and economic disparities in minority communities. The event, scheduled for Saturday, August 29, at 10 a.m., is free and open to the public. Registration is required.