There's still time to register: Emory University symposium on slavery and dispossession
Many universities are examining their histories and discovering their connections to slave labor and Indigenous dispossession. "In the Wake of Slavery and Dispossession" will highlight ongoing work in the areas of slavery, dispossession, and restorative justice, with emphasis on the legacy of racism and its enduring effects at Emory University. The sessions, scheduled for Sep. 29, 30, and Oct. 1, will focus primarily on the perspectives of Black, Native American, and Indigenous peoples. Learn more or register at the symposium website. Read Emory News Center story.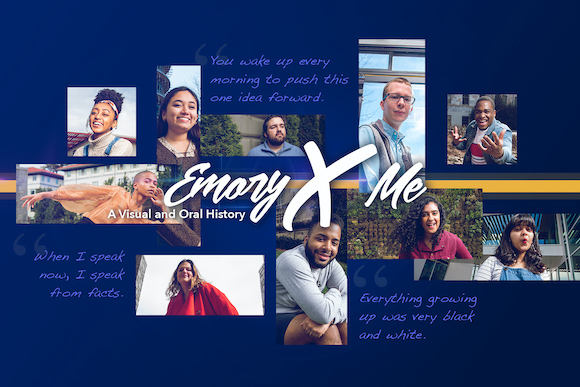 Know a student with an interesting story? Nominate them to 'Emory X Me'
This Campus Life project is a visual and oral history celebrating the unique student stories that make Emory who we are – a community of the passionate and purposeful, open to changing the world and our place in it. Students tell their own stories in their own voices. Faculty, staff, and students can nominate students to be considered for Emory X Me. Read stories from previous seasons or nominate a student by completing the nomination form.
Flu shot required for faculty and staff this fall
This fall, Emory University is requiring that all faculty, staff, and students get a flu shot no later than October 29. This requirement is another important effort to keep the campus community healthy and minimize the strain on our health care systems.