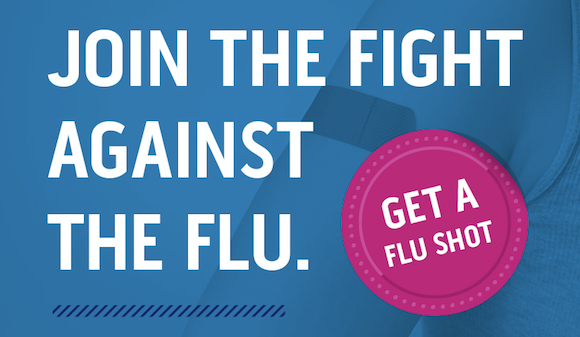 Take your best shot. Fight the flu
Flu shots are now available for the Emory community. Please get your shot and encourage students to do the same. The Centers for Disease Control and Prevention (CDC) recommends flu shots for everyone over 6 months of age. Flu shots are particularly important this flu season because of the added complexities associated with COVID-19. For information on where to get flu shots, click here for faculty/staff or here for students.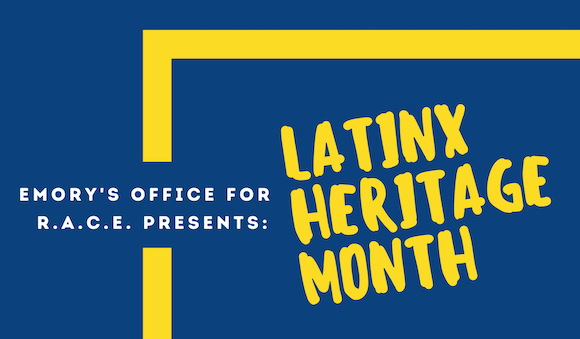 September 15 marked the beginning of Latinx Heritage Month, which recognizes the contributions by Latinx/Hispanic Americans to U.S. history and culture. Learn more about events offered by Campus Life's Office for Racial and Cultural Engagement.
Join ELT Virtual Office Hour: Bridget Guernsey Riordan
These sessions provide opportunities for staff to share insights and questions with members of Campus Life's Executive Leadership Team. Join Bridget Guernsey Riordan, assistant vice president of Campus Life, for this virtual office hour. For additional information, email bridget.riordan@emory.edu. On Thursday, September 24, at 4 p.m., click here to join Zoom meeting (ID: 982 8199 3053). One tap mobile:
+14703812552,,98281993053# US (Atlanta)
+14702509358,,98281993053# US (Atlanta)
Update: Emory will not stop withholding Social Security taxes
On August 28, the IRS issued Notice 2020-65, allowing employers to temporarily defer withholding their employees' portion of Social Security payroll taxes for pay periods starting September 1 through December 31. Emory has made the decision not to stop the withholding of Social Security taxes from employees' pay at this time. Learn more here.
Shoutout for Emory's CBSC partnership
Emory's Office of Government and Community Affairs (OGCA) applauded the work of Campus Life's Community Building and Social Change Fellows (CBSC) program, an initiative of the Office of Community and Civic Engagement (CCE). CBSC, in partnership with the Center for Pan Asian Community Services (CPACS), delivered a presentation to the Brookhaven City Council last month. The partnership supports the Cross Keys Sustainable Neighborhood Initiative, encouraging affordable housing strategies in the area, and has garnered interest from local policy makers.
Emory on CNN
National Institute of Allergy and Infectious Diseases Director Anthony Fauci, MD, will join Carlos del Rio, MD, executive associate dean for Emory University School of Medicine at Grady Health System, and Colleen Kraft, MD, associate professor in the Department of Medicine Division of Infectious Diseases, in a roundtable to discuss the latest COVID news and research on Thursday, September 24, from 2 to 2:30 p.m. President Gregory L. Fenves will provide opening remarks. Sanjay Gupta, in his role as an Emory faculty member, will serve as the moderator. The event will be broadcast via Facebook Live on the Emory University Facebook page. CNN is expected to air parts of the briefing. For more information, visit: https://www.facebook.com/EmoryUniversity.

Emory Athletics: Where are they now? - Jed Weinstein
Jed Weinstein was a vital cog in helping the Emory men's tennis program reach heights it had not experienced before, and in the process left his mark as one of the most successful Eagles who competed in the sport.
Emory Athletics: Where Are They Now - Charlie Meade
Charlie Meade enjoyed an outstanding career as a member of the Eagles' cross country and track and field programs. He holds the distinction of being just one of three Emory runners to have earned All-America acclaim in cross country twice, racing to those honors in 2008 and 2009.